We support monitoring a Windows Service.
Click on the Monitors tab and then select "+Add" to add a new monitor. From the dropdown list choose Windows.
Begin to fill in the configuring settings for monitoring that particular Windows machine.
Under Monitor Metric from the dropdown menu choose "Service":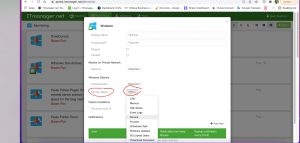 In the "Service Name" field type in the name of the Service that you would like to monitor. When the Service goes down you will receive an alert/notification.
Now you are ready to setup the Notification when the "Threshold" is met. Click the "+ Add" new under Notifications.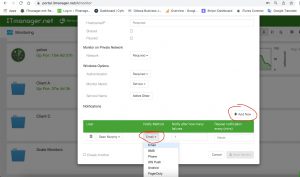 Then under the "Notify Method" chose how you would like to be notified(email, SMS, Phone, iOS push, Android, PagerDuty).
Click Save.
Still have questions?
Call us at: 1-800-371-4841