Some of our Customers
Customers of all sizes and industries all over the world.





Remote Network Administration
Software As A Service
ITmanager.net is the best all-in-one enterprise server and network administration service. Monitor and manage all your critical IT servers from anywhere! Supported on all desktops, devices and Apple Watch.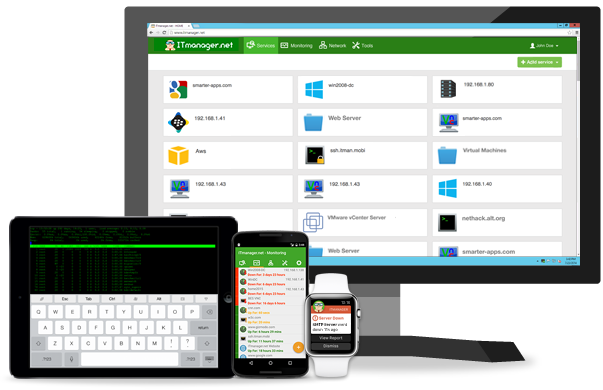 Sign up now or learn more about ITmanager.net pricing, free trial and
video demos.
---
Supported Management Features
Manage IT from anywhere. Anytime.
---
Call Us
To purchase a subscription for ITmanager.net via phone, please contact us at 1-613-853-3626.
Email Us
To inquire about a subscription, send feedback, or make a suggestion, send us an email at sales@itmanager.net.
---
ITmanager.net News
Product releases, recognition, customer success stories.
Media Coverage
ITmanager.net In The Media.
Need Support?
Speak with a real person, email us a question or submit a support ticket.
We are here to help. We will do our best to resolve your issue as quickly as possible.
Don't forget to explore our demos in the Knowledge Base.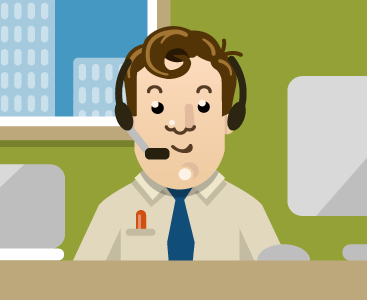 ---
About Us
Learn about the people behind ITmanager.net.
The Team
We are a team of experienced developers and IT professionals and pioneers in the field of mobile and cloud-based IT administration. Many of us worked together to create the first successful mobile network admin app, Idokorro Mobile Admin.
Our Vision
We want to create a service for IT Administrators that allows them to perform their jobs anywhere. Responding quickly and avoiding costly network downtime means end user problems are resolved sooner. Being "on call" is no longer a restriction for IT Administrators. Everyone wins!
Learn more about us. Contact us directly, view our partners and see upcoming events.
Remote Network Administration
Manage all your IT in one place. Try ITmanager.net risk-free!