Open Itmanager.net the select Services. Click + Add and from the list scroll down to the bottom and choose Notes: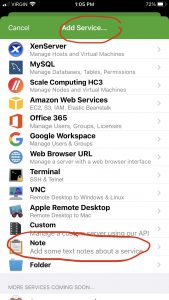 You can then type in your Notes/Details and click Save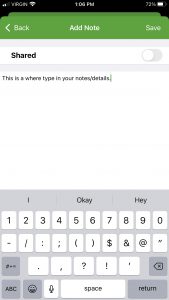 The "Note"​ will be saved at the bottom of your list of Services: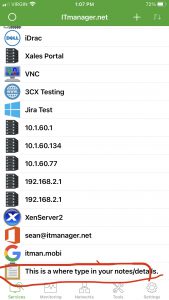 ​
You can then move the Note to wherever you want with the Move feature.
Swipe left on the Note to bring up the options Move/Edit/Copy/Delete(Gray icon). Click on Move and then choose which Folder you would like to put it in: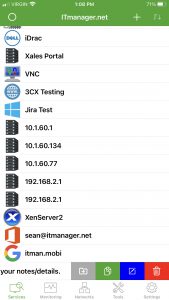 You can later Edit the Note if you would like. Just go to where the note is and swipe left on it and it will give you the options to Move/Copy/Edit/Delete.
Still have questions?