Remote Network Administration
With ITmanager.net you can securely manage and monitor your network using a single dashboard from any device. Available on on Apple, Android and Web Client.
---
Read our management, monitoring or security features.
---
Supported Management Features
Manage physical, virtual, or cloud based servers.
---
Supported Server Monitoring
Monitor your servers using your choice of Ping, HTTP or TCP Ports with ITmanager.net available on iOS, Android and BlackBerry.
You can even get notifications and reports of server downtime right to your Apple Watch.
Be notified the moment a server is no longer responding

Custom design your own monitors using our new custom API integration

Check if a website is down or returning the incorrect response

Response time graphs, downtime events and drill down to view individual server responses

Monitor specific ports such as monitoring an email (smtp) server on port 25

Receive downtime, slow response, errors and uptime notifications by email, SMS, Android push, iOS push or to your Apple Watch

Monitor servers found on your private network behind your firewall using our Enterprise Server

Configure notification delays, repeat notifications as well as dispatch notifications to other admins on your team

Monitor your network status with SNMP monitoring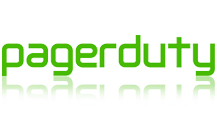 Integration with PagerDuty allows you to dispatch downtime notifications to the current on-call Network Administrators


---
Supported Security Features
Manage IT from anywhere. Anytime.